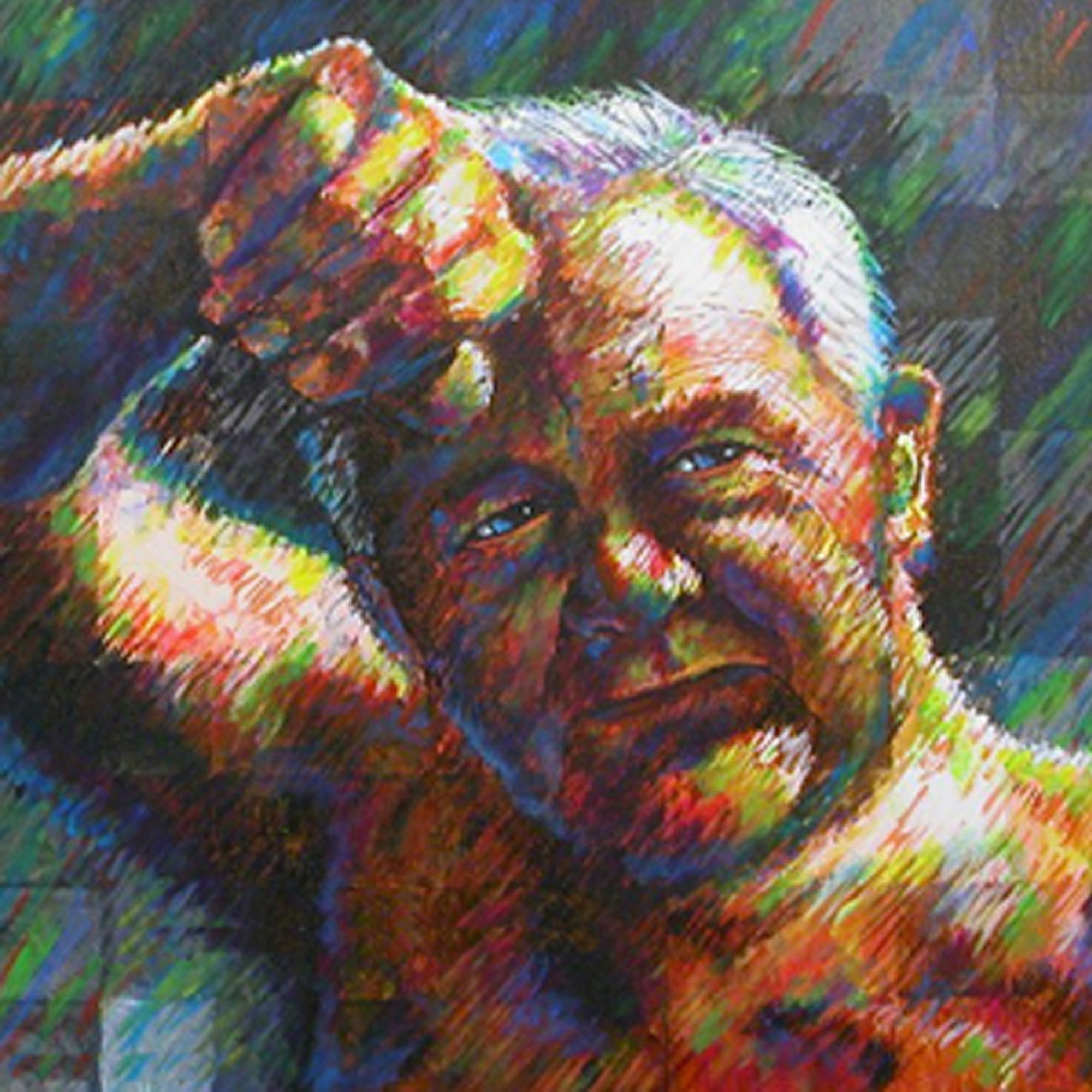 A man with white hair is like a house with snow on its roof.
But this does not prove that there is no fire in the stove.

- Maurice Chevalier
I'm Eric Lassard and I have a preference for older men...
When I fell in love for the first time at the age of 17, this feeling, which was new to me, hit a 60-year-old man. Not only that I was gay, but also that I had fallen in love with a man so many years older than me, upset my world.

Being attracted to a man on the one hand contradicted me, because everything I knew about being gay was from stereotype-laden television shows or hearsay from those around me. On the other hand, the great interest in this white-haired, handsome older gentleman with the train of thought: gay men are young, flashy, colorful, feminine and a fortiori there are no gay men of that age!
It was only four years later, with my first own PC with Internet connection, that I researched this.
Back then, if you searched the Internet for older men, you mostly found men around fifty, sometimes in leather, sometimes pierced, sometimes muscular or tattooed. In the gay world: the daddy type.

This was so far away from what I liked. I remembered that as a child I liked older men in movies and on TV. Not that I had any thoughts, I just liked seeing them. Also at parties and festivals I liked such men especially and drew my gaze. Somehow I had forgotten all that. Or repressed, because in my childhood and youth was always negatively spoken about homosexuality.
Then, after quite a while, I discovered a world that was very hidden within the gay community. I found out that I was not alone with my preference. There were several others whose aesthetic ideas were similar to mine, who were just as attracted to an older man. Whether men with white or gray hair, with a belly or without, hairy or hairless, bearded or bald... but above all: apart from the homosexual stereotypes otherwise known to me, but the man next door.
But this world did not officially exist in the gay world. There were leather men, bears, young guys, muscle men, drag queens... men over 60 with belly and white hair: no chance.

Movies showed the above stereotypes, played with dominance and extreme practices. Photography demanded "young and beautiful." In literature, the focus was also on beautiful men, but these were not the older men that I and others liked.



In the meantime, this situation has improved somewhat. Our community - that of those who like older men - has become more visible, at least if you know where to search for it.

But those who would like to read stories about men beyond 60 will not find what they are looking for among the countless gay books. On the covers, photos of young men or other stereotypes vie for the reader's interest.
Then, because of an encounter, a thought came to me: what if?
So I began to write and page by page grew the "Summer Night Longing".

A book for all those who enjoy a graying, mature man and see something beautiful in him. For those who discover small details of age and appreciate this aesthetic, and for whom intimacy with an older man is a pleasure.
For those who would like to spend time, if not their lives, with an older man by their side.

A gay senior story... for those who, like me, like the nice older gentleman next door and want to dive into a book where they can find themselves in the story.

Eric Lassard